Talk to Firehouse today if you require bee removal services in the Valley, Scottsdale, and its surrounding cities. At Firehouse, we've been one of the area's most trusted and efficient pest control companies for half a decade. We are here for you whether you need bed bug treatments, an expert exterminator, scorpion control, or termite treatments in Mesa, Gilbert, or Greater Phoenix.
Our Bee Removal Service
At Firehouse Pest Control Services, we firmly believe that it's essential to get right to the root of the problem when providing quality pest control. We will make sure to allow you and your family to safely stay out of the harm of being stung by allowing our expert team to handle the situation for you
PROTECT YOUR HOME AND FAMILY
The products that we use leave a microencapsulated protective barrier against all pests. We create this barrier to ensure your home and backyard can be pest-free. We only ever use premium-grade products to ensure the job is done to the highest of standards. If you're ready to protect your American Dream and rid your home of pests and bees, contact us today.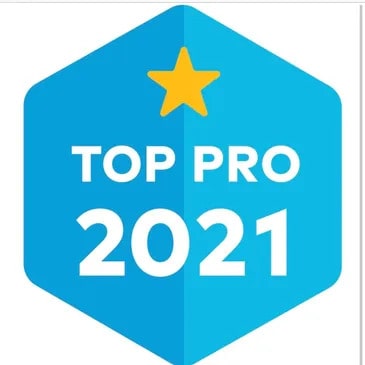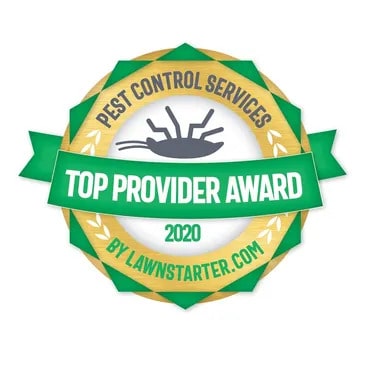 The Pest Control Company with

Integrity
See what I customers have to say!
If I could add all 5 comments for Firehouse, i would! They know their stuff and go the extra mile. I highly recommend this pest control service.
Emily R.
We were very impressed with Firehouse Pest Control. I inquired online about their service and Colton called me back immediately. He was very friendly and patient with me as I asked lots of questions. Their prices seem very reasonable and they came out within a couple of days to take care of all our ugly… Read more "Wendy K."
Wendy K.
Firehouse pest control was quick to respond and scheduled me in for the next day. They were very communicative from scheduling to day of and after. Highly recommend them for great customer service!
Sierra S.
There are so many choices available for so many services, but among the most important things I look for when choosing a business or individual to work with, other than their expertise, is honesty and authenticity. That goes a long way with me! I could feel from my first interaction with Colten that he fit… Read more "Kelly H."
Kelly H.
Very impressed with the team at Firehouse Pest Control! I had an ant problem that was getting worse. Found this company and submitted a request to have someone come out to spray. I was contacted in a short amount time and arrangements were made for them to come out. The communication was great and quality… Read more "Ashley G."
Ashley G.
Couldn't have better service. Was upset that I had found bedbugs in my house. Was pretty frantic and disgusted.Firehouse pest control was amazing. The work was excellent, they took time to answer all my questions, and I had a lot of them. Was so pleased with the work that I had them treat the outside… Read more "Patricia S."
Patricia S.
Great service! Came out quickly, arrived on time, communicated clearly, and did high quality work. I've signed up for long-term service with them.
Timothy L.
Very grateful for their fast response to my request for services, as well as for the incredible first treatment they applied. I'd recently had an earwig problem, along with ants – and the problem has now been resolved! They went above and beyond to explain the treatment, and next steps should I have any issues… Read more "Kamette M."
Kamette M.
Great experience they helped my elderly parents out with killing t and went to another level for professionalism. Colten was there for every question that I had and was prompt with service. I would use again.
Mario M.
They were very responsive, on time – even early! Riley worked so hard for two hours in the heat and humidity to get rid of our termite problem. He was polite and informative. The cost was very reasonable. I would definitely recommend Firehouse Pest Control!
Christine M.
Extremely responsive, professional and reliable service. I would recommend Firehouse Pest Control to anyone!!
Catie B.
I was very impressed with how quickly Colton responded to my inquiry. He was very knowledgeable and was able to answer all of my questions. Communication leading up to the appointment was very thorough even down to the technician texting when they were on their way with a link to their location so I could… Read more "Sonia h."
Sonia h.
Fantastic service from Colton on short notice. Took care of a beetle problem we were having on the interior of our home.
Paul K.
Amazing work! I'm glad I was able to find someone so prompt and professional on a last min notice. Will be using you guys for future services for sure. Thanks again
Jacob B.
Firehouse responded so quickly and was able to come out for an initial spray in a short amount of time. Michael who came to spray was great. He got right to work, we had a nice conversation and knowing he's gonna be my regular pest control guy, made it nice to get to know him… Read more "Shayne B."
Shayne B.
The guys really know what their doing when it comes to roaches! Always willing to answer any questions I had. Would only use them again for any pest issue!
Kristen W.
Firehouse did a great job with my Termite treatment. They were reasonably priced, on time, very responsive and did a great and clean job. Look no further for your termite service.
Kostas M.
Been using Firehouse since we moved out to San Tan. Guys always show up as scheduled and follow-up if we have any questions. Def recommend for anyone in the market.
Mathew S.
Great service and very fair pricing for termite service I had done! Would highly recommend
Chris F.
Colten is always on time. Excellent service every time. We live in county island and there's all kind of critters and reliable pest control is extremely important. Colten uses pet friendly products which is very important as we have dogs and cats.
Blanca R.